CAR UPHOLSTERY CLEANING | AUSTRALIA WIDE
---
Professional Car Upholstery Cleaning Has Many Benefits
---
Help Prevent Health Issues
The inside of your car is filled with dirt, dust and allergens. These particles will cause poor air quality. They can aggravate respiratory problems, allergies, sinusitis and asthma. By keeping your car clean you will be helping to prevent avoidable health issues.
Removes Unpleasant Odours
Steam cleaning is a great way to clean your car. The process is eco-friendly and removes harmful particles while killing 99.99% of germs, dust mites and odour causing bacteria. This leaves you with a clean and fresh smelling car.
We have the Tools to do it Right
We have all the tools and products on hand for car upholstery cleaning with that professional touch. Cleaning your interior with the wrong products or incorrectly can cause damage. At Myer Carpet Cleaning our technicians are highly trained and insured. We can safely clean all types of interiors including fabric and leather.
Increase the Value of your Vehicle
When selling your car a buyer doesn't want to see or sit in an interior that is covered in dirt and grime. Invest in car interior steam cleaning and increase the value of your vehicle. Spending a little bit of money to have it cleaned properly can pay big dividends in return.
Prevent Permanent Damage
Cleaning the interior of your car regularly will remove the dirt and dust that can damage the upholstery and interior surfaces. Neglecting car seat cleaning will lead to early wear. We have been properly trained and know how to remove dirt and grime without causing any damage.
Saves you Time
Cleaning the interior of your car can takes hours to do correctly. By hiring a professional car upholstery cleaning company you can save time and do more important things. There isn't any reason that you should waste your entire day when Myer Carpet Cleaning can take care of the task for you.
Car Upholstery Cleaning Pricing
---
| | |
| --- | --- |
| Interior Car Carpets & Mats | $165 / vehicle |
* We trust the input information, But the final price is subject to inspection on the appointment day
What's Lurking In Your Car?
---
Normal everyday wear and tear and accidental spills can damage the carpet and upholstery of your car. It also allows for the buildup of dust, germs and mould which could be making you sick. Regular car carpet cleaning in Melbourne, Brisbane, Sydney and Perth is necessary to remove these particles and eradicate odours.
Germs
Germs are hiding on every surface in your car, from the steering wheel, lock buttons to the upholstery. According to DrivePur Protection Systems, your car's steering wheel has nine times as many germs than a public toilet seat. It might look clean, but it isn't. You should use an anti-bacterial cleaner to remove germs from hard surface areas.
Dust Mites
Dust mites are a major problem for people who have allergies. They do not bite, they produce allergens. Studies have shown that eight out of ten people that suffer from asthma are allergic to dust mites.
These pests are so small that you cannot see them with your naked eye. It is estimated that approximately 1000 can fit on the head of a pin. Chronic exposure to these microscopic critters can be very harmful. People that have been exposed to dust mites may have a runny nose, coughing, sneezing, and congestion among other symptoms.
Mould
Mould growth looks bad and can be very dangerous to be around. Your car is exposed to moisture all the time. Spills, damp seats and carpet are the perfect breeding grounds. The only other ingredient needed is warm temperatures.
Mould grows easily and very quickly. it can cause severe allergic reactions, which in some instances can be fatal.
WE CLEAN LEATHER CAR INTERIORS TOO
---
We also provide a leather interior cleaning service. Our professional technicians only use non-toxic, Australian-made leather care products that are able to remove stains and soiling without causing any unnecessary damage. Caring for your leather is extremely important to extend its life and to prevent tears and cracks from forming.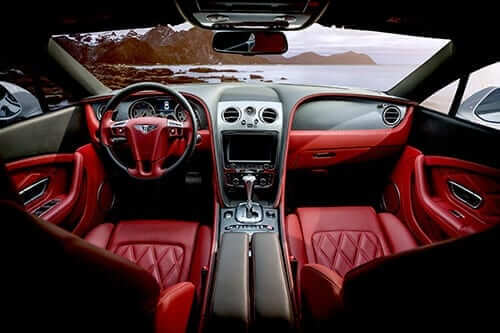 Take The Time Needed To Have It Done Right
---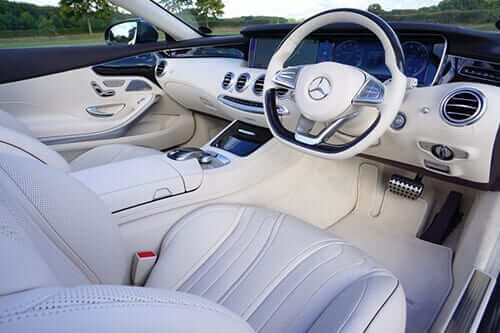 Not only does having a dirty interior make your car look bad, it can also be making your family sick. By neglecting the interior, you are allowing the dirt, dust and allergens to build-up which can lead to recurring illnesses. Take the actions needed to have your car upholstery cleaned professionally. 
WE COME TO YOU TO CLEAN YOUR CAR UPHOLSTERY
---
Your car is an investment and it should be treated that way. It isn't just a means of transportation. By keeping dust, dirt, germs and dust mites out of your car you will make the air quality healthier, and you will have a vehicle that won't make you sick.
At Myer Carpet Cleaning, we know that your time is valuable, and we want you to be able to do the things that are important to you. That's why we come to you. We provide superior cleaning at an affordable price.
When it comes to professional car interior steam cleaning, call in the experts that you can trust to get the job done right. A dirty interior doesn't just look bad, it can make you sick too.
Call us today on 1300 13 44 69 or book a service to schedule your car interior cleaning in Melourne, Sydney, Brisbane or Perth. Call us today to schedule your car upholstery cleaning.
Related Car Upholstery Cleaning Services
---