Upholstery Steam Cleaning Services
---
Keeping your upholstery sparkling clean is important. Clean furniture makes your home more inviting and allows for better air quality. Myer Carpet Cleaning can take care of all of your upholstery cleaning needs.
Don't take the chance of damaging your upholstery, hire a professional company that knows how to properly steam clean it without causing damage.
Our upholstery cleaning services include:
Colour restoration
General Cleaning
Rejuvenation
Stain Protection
Stain Removal
We provide all types of professional upholstery cleaning:
Dining Chairs
Fabric Sofa's and Lounges
Leather Lounges
Ottomans
Car Upholstery
Curtains
Mattresses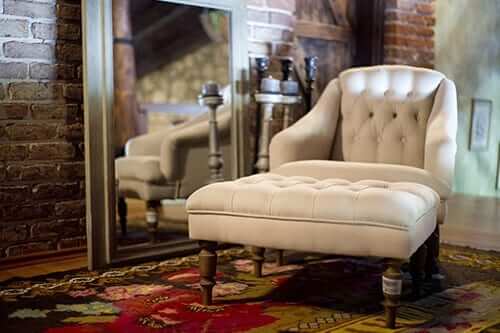 Upholstery Cleaning Pricing
---
| | |
| --- | --- |
| Fabric sofa cleaning / upholstery cleaning | $35 / standard seat |
| Chaise Lounge | $35 / lounge |
| Ottoman | $25 / metre in width |
| Leather Upholstery | $55 / seat |
| Dining Chair (seat & back) | $22 / chair |
| Dining Chair (seat only) | $12 / chair |
| Stainguard on Fabric Upholstery | $30 / seat |
| Sanitising On Sofa | $10 per seat |
* We trust the input information, But the final price is subject to inspection on the appointment day
* Minimum call out fee $120
HEALTH BENEFITS OF UPHOLSTERING CLEANING
---
Did you ever go to someone's home and needed to sit down on their couch, but it looked drab and dirty? Deep down inside you just knew that your clothes were going to get dirty or you would catch a bug. You had the right to feel this way.
By cleaning your upholstery you are keeping germs, bacteria and allergens at bay. You use your furniture daily and it is constantly being exposed to all types of elements.
All of these pollutants embed themselves into the fibres of your furniture and are released during normal everyday activities.
Even if your couch doesn't look dirty, it is hiding pollutants deep down inside. Sofa steam cleaning can remove these pollutants and kill dust mites and bacteria that can cause respiratory and dermatological allergies, and provide cleaner air quality in your home.
Dirty upholstery is unhealthy for you and your family. The dirt and pollutants can wear out your fabric and make your home look uninviting. Nobody wants to sit on dirty furniture.
By having upholstery steam cleaning service performed you will be doing your part to help eliminate:
Bacteria
Bad Odours
Dirt 
Dust
Dust Mites
Fleas and Flea Eggs
Moud and Mildew
Pet Dander
Pet Fur
Pollutants
Stains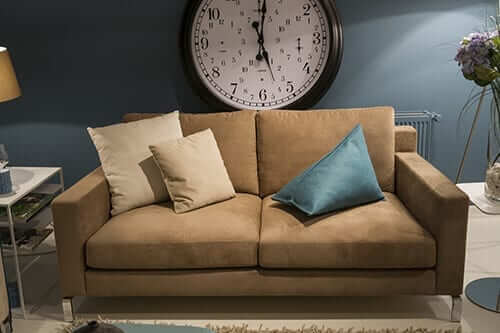 If leather furniture is taken care of properly, it can last for many years. Is your leather furniture beginning to age? Are you seeing cracking? We are able to remove stains and soiling without causing unnecessary damage. We will also treat the leather with Australian- made leather care products.
All the products we use are non-toxic and safe for your family and pets.
IMPORTANCE OF PROFESSIONAL COUCH STEAM CLEANING
---
Dirty couches are unsanitary. Hiring a professional to perform the upholstery cleaning will make your couch look better and it will receive a deep down clean. You may wonder why you should hire someone else to do it for you when you are capable of sofa cleaning yourself. The simple truth is many people don't understand how to do it properly.
If your couch isn't cleaned correctly, you will not get rid of all the dirt, grime and pollutants. Also, too much moisture can cause mildew to form before the couch even dries. This will just make the situation worse, and you will need to call in a professional to remove the terrible odour.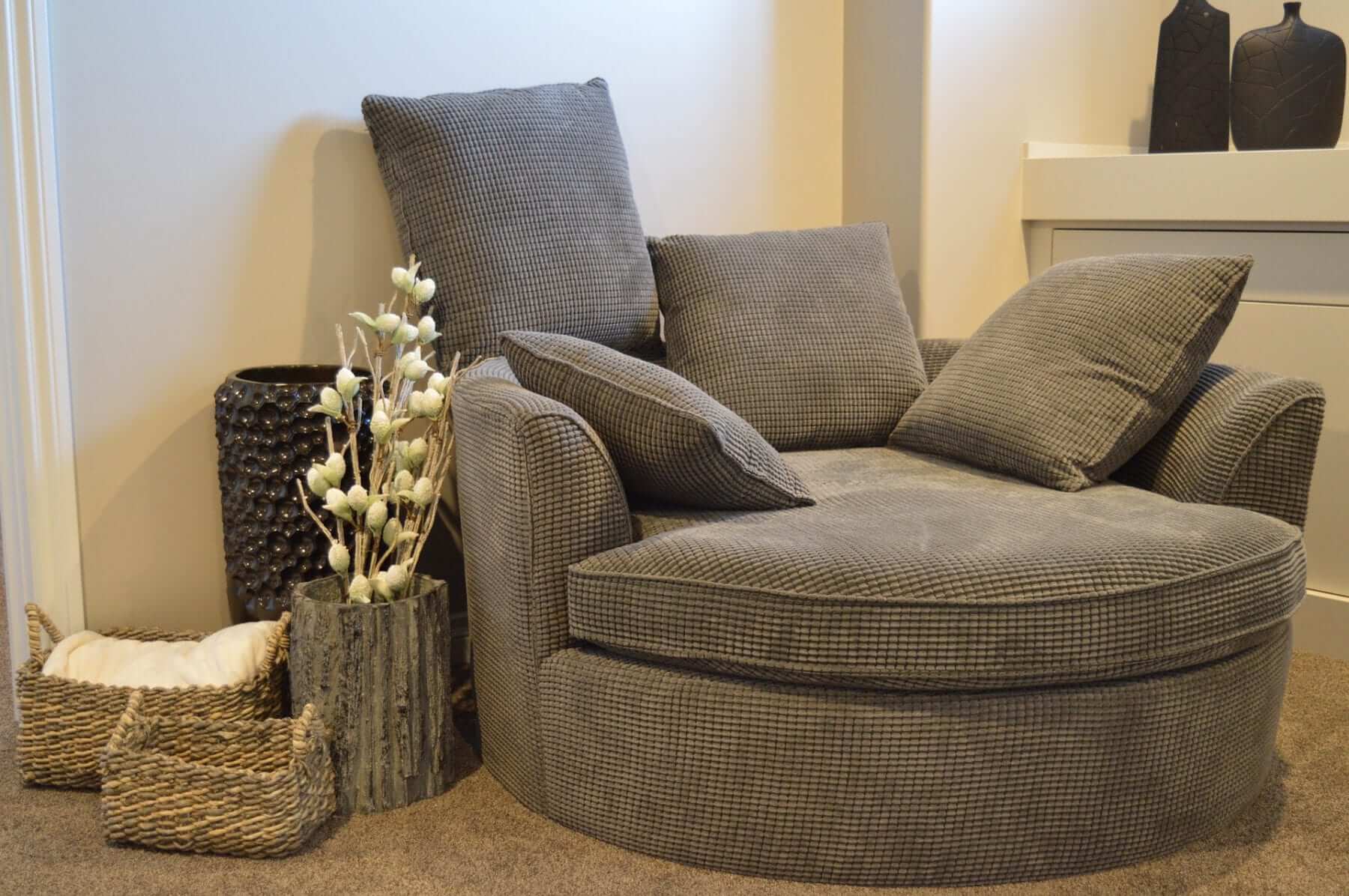 By taking proper care of your upholstery, you can make it last for many years to come. Follow these easy tips to maintain your furniture.







UPHOLSTERY STEAM CLEANING FAQs
---
What is steam cleaning?
Steam cleaning is the best way to clean your upholstery. Steam cleaning is a safe and all-natural process that can get amazing results without damaging your upholstery.
Water is heated, the tiny steam vapour molecules penetrate the fibres of your upholstery and push out unwanted particles. The process is able to remove stains and it also kills 99.99% of bacteria, germs and dust mites.
How long does it take to dry?
Drying time usually takes between 6-8 hours. Depending on the type of fabric, the outside elements, and proper ventilation, it could dry quicker or take a little longer.
Does steam cleaning remove fabric protectant?
Yes. Here at Myer Carpet Cleaning, we use non-toxic products that remove stains and soiling without damaging the fabric. During this process, the fabric protectant will also be removed. We recommend that stain repellent is reapplied. We can provide this service for you.
What is the steam cleaning process?
First, our technician will vacuum the upholstery to remove any loose particles. Next, they will pre-treat any visible stains. Then they use a pre-conditioner that will relax the fibres and allows for deeper cleaning.
Finally, we will perform upholstery steam cleaning. Once they have completed theprocess, we will then apply a 100% non-toxic upholstery deodorising product that will leave your upholstery soft, fresh and clean.
Can steam cleaning remove pet stains?
Yes. Some pet stains can be removed. The longer the stain has been there, theharder it will be to remove it completely.
Will steam cleaning help with household allergies?
Yes. Steam cleaning is a natural sanitising process that is very effective in removing allergens from your home. It can kill 99.99% of bacteria, germs, fleas, flea eggs and dust mites.
HOW MYER CARPET CLEANING CAN HELP YOU
---
The upholstery in your home can get dirty and have strange embarrassing odours. Furniture is used regularly and no matter what precautions you take it will end up getting dirty. Dust, dirt and allergens will embed themselves deep with the fabric.
These pollutants can cause health issues and are released with everyday use. Upholstery cleaning will help to extend the life of your furniture and improve the air quality in your home.
Dirty upholstery will make your house feel unclean and unwelcoming. Our highly trained and fully licensed technicians know how to perform upholstery cleaning without causing any damage.
After they have completed your service you will notice right away how much better your upholstery looks and smells.
SCHEDULE YOUR UPHOLSTERY CLEANING TODAY
---
At Myer Carpet Cleaning, we are experts at carpet and upholstery cleaning. We service the Melbourne, Sydney, Perth and Brisbane areas. We are proud to use Australian made cleaning equipment and 100% non-toxic upholstery cleaning products.
Your family is important, and having a home that is clean with good air quality should be a priority. Don't put off having your upholstery cleaned. The longer that you wait, the dirtier it will get and more damage will be incurred.
If you have been wanting to have your upholstery cleaned, give us a call today. We service Brisbane, Perth, Melbourne and Sydney areas. You can reach us on 1300 13 44 69 or easily book a service by filling out our booking form
By hiring Myer Carpet Cleaning to perform your upholstery cleaning you can rest assured knowing that we will treat you right and provide you with excellent service.
Related Steam Cleaning Services
---