Carpet Steam Cleaning
Professional, Reliable and Environmentally Friendly Steam Cleaning Services in all major Australian cities. Call us on 1300 13 44 69 to talk to our friendly team or book a service online.
Book Online
Professional Steam Carpet Cleaning | Melbourne, Sydney, Perth, Brisbane
---
Whether you're looking for professional carpet cleaners for your home or workspace.
Myer Carpet Cleaning will provide you the best carpet steam cleaning service in Australia. We use Australian made equipment and 100% non-toxic and environmentally friendly steam carpet cleaning products.
This means you get a fresh and clean carpet that's not full of chemicals that can harm your children, family and pets.
Book a expert steam cleaning technician in Melbourne, Sydney, Perth or Brisbane. for a deep steam carpet clean.
Vacuuming regularly helps to remove loose particles, but it can't achieve the deep clean that a professional steam carpet cleaning can.
A professional clean doesn't only make your carpet look new, it also helps to prolong its lifespan while improving the quality of air in your home.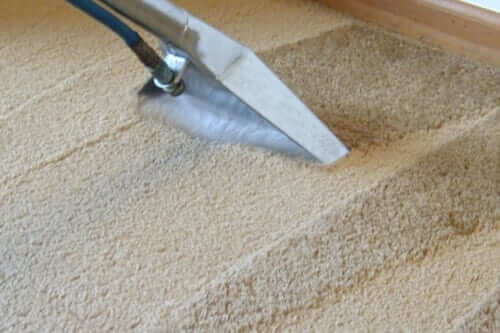 MYER STEAM CARPET CLEANING BENEFITS
---
Environmentally Friendly and Non-Toxic
Steam cleaning is eco-friendly. We are proud to use only 100% non-toxic steam carpet cleaning products. These products work just as well as other cleaning products, and they are the best way to clean and sanitise your floors while keeping your kids, family and pets safe.
Makes Your Home More Inviting
Walking into a room that has dirty carpets can make your home look uninviting and dull. Just by having your carpets cleaned your home will look refreshed and welcoming. One of the major benefits of having professional steam carpet cleaning Melbourne performed is to freshen up the look and feel of your home.
Improve the Health of Your Family
We believe that steam carpet cleaning is the most effective way to remove allergens and pollutants from your carpet. Subpar carpet cleaning can leave your carpet too wet which can lead to mildew, mould and harmful bacteria. Our technicians are committed to delivering you with the highest standards. They have been properly trained and are fully insured.
Stain Removal
Stubborn stains are an eyesore and can be rather embarrassing. With proper steam carpet cleaning, you will not have to worry about hiding those stubborn stains any longer. Steam cleaning is powerful and can remove even some of the toughest stains like wine and coffee. After our technicians complete your carpet cleaning, you will be able to forget that the stains ever existed.
Extend the Lifespan of Your Carpet
After time, your carpet accumulates unwanted dust, dirt and allergens that will end up causing permanent damage to the fibres. The fibres will split and weaken and drastically change the look of your carpet. Steam cleaning helps to remove these particles, which in turn, will extend the lifespan of your carpet.
Removes "Traffic Lanes"
Everyday use can cause traffic lines on your carpet. Your carpet usually sees traffic in the same areas over and over. These areas tend to look darker than the rest of the carpet. This darkening happens from the excess dirt and debris that is embedded deep within your carpet's fibres. By having professional steam carpet cleaning you can get rid of these "traffic lanes."
THE POWER OF PROFESSIONAL STEAM CLEANING CAN REMOVE:
Dust mites and their wastes
The appearance of your home can be greatly improved with carpet cleaning. That's not the only benefit that you will receive from a professional carpet steam cleaning. You'll also be helping to extend the life of your carpet and improving the health of your family.
If you have members of your family that suffer from allergies or other conditions that affect their breathing, it is recommended that you vacuum at least three times a week.
Beyond your normal vacuuming routine, you should have your carpet professionally cleaned at least once a year.
Mould and mildew can be a problem in many homes. The professional services of Myer Carpet Cleaning will remove the impact of these particles to eliminate the harsh affect on your family's health.
Our Carpet Steam Cleaning Process
---
Pre-Spray
A pre-spray is applied to soften the surface tension of the carpet. This allows the hot water to penetrate the fibres more effectively, allowing for a deeper clean.
Spot Treatment
The carpet is then spot-treated to remove any stains and marks with a non-toxic cleaning agent, and the elbow grease of our friendly and experienced technicians!
Steam Clean
The final step is performed by our powerful steam cleaner, which works by forcing hot water into the carpet using a high-pressure jet spray. It then uses powerful suction to vacuum the water (and the dirt) out.
Carpet Steam Cleaning Prices
---
Residential Carpets
| | |
| --- | --- |
| Standard Room (up to 14 sqm) | $35 / room |
| Lounge Room | $70 / room |
| Standard Hall | $35 / hall |
| Small Hall / Entrance Hall | $25 / hall |
| Landing | $35 / landing |
| Small Landing | $25 / landing |
| Stairs | $4 / step |
| Bedroom | $120 min 3 rooms |
| StainGuard On Carpet | $5.50 / m² |
| Carpet Sanitising | $11 / room |
* We trust the input information, But the final price is subject to inspection on the appointment day
* Minimum call out fee $120
PROFESSIONAL CARPET STAIN REMOVAL 
---
No matter how hard you try to keep your carpet looking new and fresh you are bound to end up with ugly stains. Removing these stains yourself can seem impossible. With our best carpet cleaning Melbourne services we are able to remove:
Food Stains
If food is dropped on your carpet clean it up immediately. Giving the food time to sit allows it to penetrate deeper into the fibres. The technicians at Myer Carpet Cleaning know how to remove these stains without harming your carpet.
Wine Stains
Some of the worst stains are caused by wine. If you happen to have wine spilled onto your carpet, take action right away. Blot the wine with a clean white cloth while applying pressure.
After removing as much of the wine as you can, add small amounts of cold water to the spill to dilute the wine. Keep blotting and applying pressure until you can no longer remove any more of the liquid. If you are left with an unsightly stain, seek professional care for proper removal.
Pet Urine
Pet urine leaves terrible stains along with dreadful odours. As soon as you see urine on the carpet clean it up as quickly as you can. Absorb as much as possible with clean paper towels.
Then clean the area with a pet urine cleaning solution that is safe to use on your carpet. This will help get rid of most of the urine, but it still may leave a stain and a lingering odour.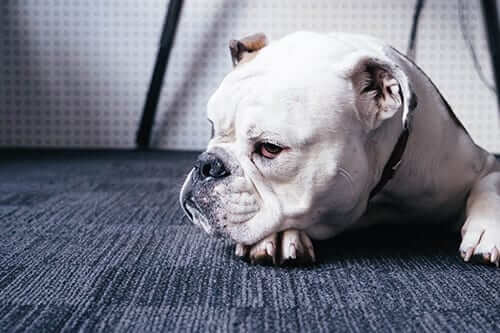 TIPS ON HOW TO TAKE PROPER CARE OF YOUR CARPET
If you take special care of your carpet in between professional steam cleans you will be able to protect it and keep it looking good for years to come. Here are some tips on how to protect your investment.

Keep your carpet looking brand-new by having regular steam cleaning performed. The average home in Melbourne needs carpet cleaning services once or twice a year depending on the traffic that it receives.

Rugs can help extend the life of your carpet. Use them in high traffic areas so that they take the brunt of the dirt and wear.
Furniture coasters help to minimise indentations that are caused by heavy furniture.
If you clean spills immediately, there will be less chance that they will leave spots. Leaving any spills or messes sit gives them a chance to permeate the carpet and leave permanent damage.
The sun can cause damage to your carpet and upholstery. Prolonged periods of direct sunlight should be avoided. Consider using curtains or blinds to block the sun's harmful rays.

Vacuuming should be performed daily (in an ideal world). It removes loose particles before they can embed themselves into your carpet and cause any damage. It also keeps your carpet looking fresh.
Outdoor entrance mats are designed to remove dirt and debris from your shoes before you enter into your home.
CARPET STEAM CLEANING IS THE RIGHT CHOICE
---
At Myer Carpet Cleaning, we believe that by hiring the right steam cleaning company you will be providing your family with a healthier environment to live in. Steam cleaning is safe for the environment as well as your family.
We are proud to provide personalised service to all of our customers. You can rely on us to take care of your carpet, rug, mattress and upholstery cleaning needs as well as emergency carpet cleaning.
We also provide steam carpet cleaning for commercial premises. Visit our commercial carpet cleaning page for more information or give us a call to discuss your needs.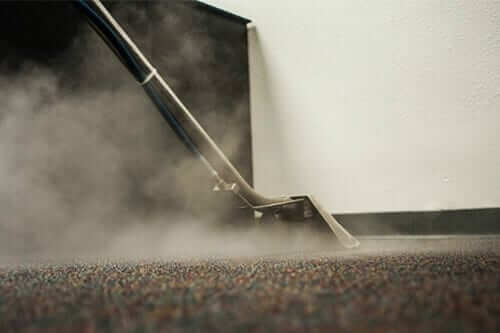 BOOK A STEAM CARPET CLEANING TODAY
---
Are you ready to improve the appearance of your home and extend the life of your carpet?
Get in touch with our steam carpet cleaning experts today. Vacuuming can remove loose particles, but your carpet needs a professional carpet cleaning to remove the dirt, dust and allergens that have lodged themselves deep down into the fibres.
At Myer Carpet Cleaning, we are a family-owned and operated business. We provide professional steam carpet cleaning services to homes and offices all over Melbourne, Sydney, Perth and Brisbane.
We a proud to have a reputation for quality, commitment and reliability. You can count on us to make your carpets look new again.
Myer Carpet Cleaning is your local Australian owned and operated professional carpet cleaning service. Call us today on 1300 13 44 69 or book a service to schedule your professional steam carpet cleaner.
Carpet Cleaning Optional Add On Services
---
Keep your freshly cleaned carpet looking spotless for longer with our StainGuard carpet protection for only $5.50 per square meter. This non-toxic treatment is a protective coating applied to the carpet fibres, repelling spills and preventing stains by stopping liquids from absorbing into the carpet.
Carpet cleaning removes a lot of the germs and dirt from your carpet, but not all of them. Properly sanitising your carpet requires an approved disinfectant, applied properly by a professional to eliminate allergens and bacteria. Protect your family by choosing our carpet sanitising option, at only $11 per room and stop harmful bacteria in its tracks.
More Professional Steam Cleaning Services We Provide
---