COMMERCIAL CARPET CLEANING | Melbourne, Sydney, Perth
---
They are usually made from tightly woven fibres that make it durable so that it can last longer. This helps them stand up to all the wear that they receive, but it also makes them more vulnerable to dust, dirt and pollutants.
Professional commercial carpet cleaning gets deep into fibres and removes the particles that are causing damage and making it look dull.
It's important that the workplace environment is kept clean and sanitary for the health of your employees.
Myer Carpet Cleaning is proud to use Australian made equipment and 100% non-toxic cleaning solutions. You can rest assured knowing that when we're done therewon't be any harmful by-products left behind, keeping your employees healthy and productive.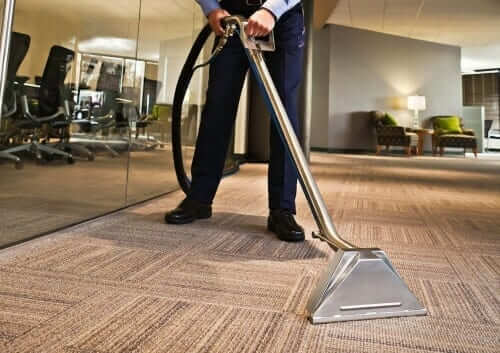 IMPORTANCE OF COMMERCIAL CARPET CLEANING
---
Extend the Life of your Carpet
Having professional commercial carpet cleaning in Melbourne, Sydney, Perth and Brisbane performed will help to extend the life of your carpet. Steam cleaning is able to remove dust, dirt and particles from your carpet that normal vacuuming is unable to do. These elements get deep into the fibres and cause damage.
Eliminate Foul Odours
Keep your business smelling fresh by having commercial carpet cleaning. Odours are embarrassing and unpleasant. They can cause you to lose customers and make employees sick. Odours are caused by bacteria in your carpet. Steam cleaning can kill the bacteria helping to eliminate the odours.
Make your Business look more Attractive and Inviting
When you own a business, you know that having a clean organised space is more attractive and makes for a better first impression. It also gives your customers the feeling that you offer a high quality of service. Nobody wants to walk into a business that is dirty and uninviting..
Your Carpets will Look New Again
Commercial carpet cleaning Melbourne will help to make your carpet look new again. This makes for a more inviting environment which leads to fewer customer complaints and higher employee productivity. Our technicians are personally trained and know how to thoroughly clean your carpet while being gentle and effective.
Decrease Number of Employee Sick Days
Commercial Carpet Steam Cleaning in Australia is able to remove germs, bacteria and dust mites that are hiding in your carpet. These harmful particles are disturbed and released into the air by normal everyday activity. They aggravate respiratory problems, allergies, sinusitis and asthma causing employees to take time off due to sickness. By improving the air quality and removing pollutants that are collected within the fibres of your carpet your employees will have a healthier work environment, improving overall productivity.
Increases Employee Productivity
If you make the workplace comfortable for your employees, they are going to be happier and work harder and be more productive.
It will be done right the first time
By hiring a professional company to perform your commercial carpet cleaning Melbourne you can rest assured knowing that you are going to receive a squeaky clean carpet. Different types of carpets require different care. Our technicians have been highly trained and know how to clean and remove spots and stains without causing any damage.
Save Money
Hiring a professional commercial carpet cleaner can save your company money. Cleaning your carpets yourself can end up costing more money in the long run. From renting the equipment, purchasing the cleaning solutions to paying your employee's wages, it can cost much more. Not doing it correctly can also lead to damage to the carpet.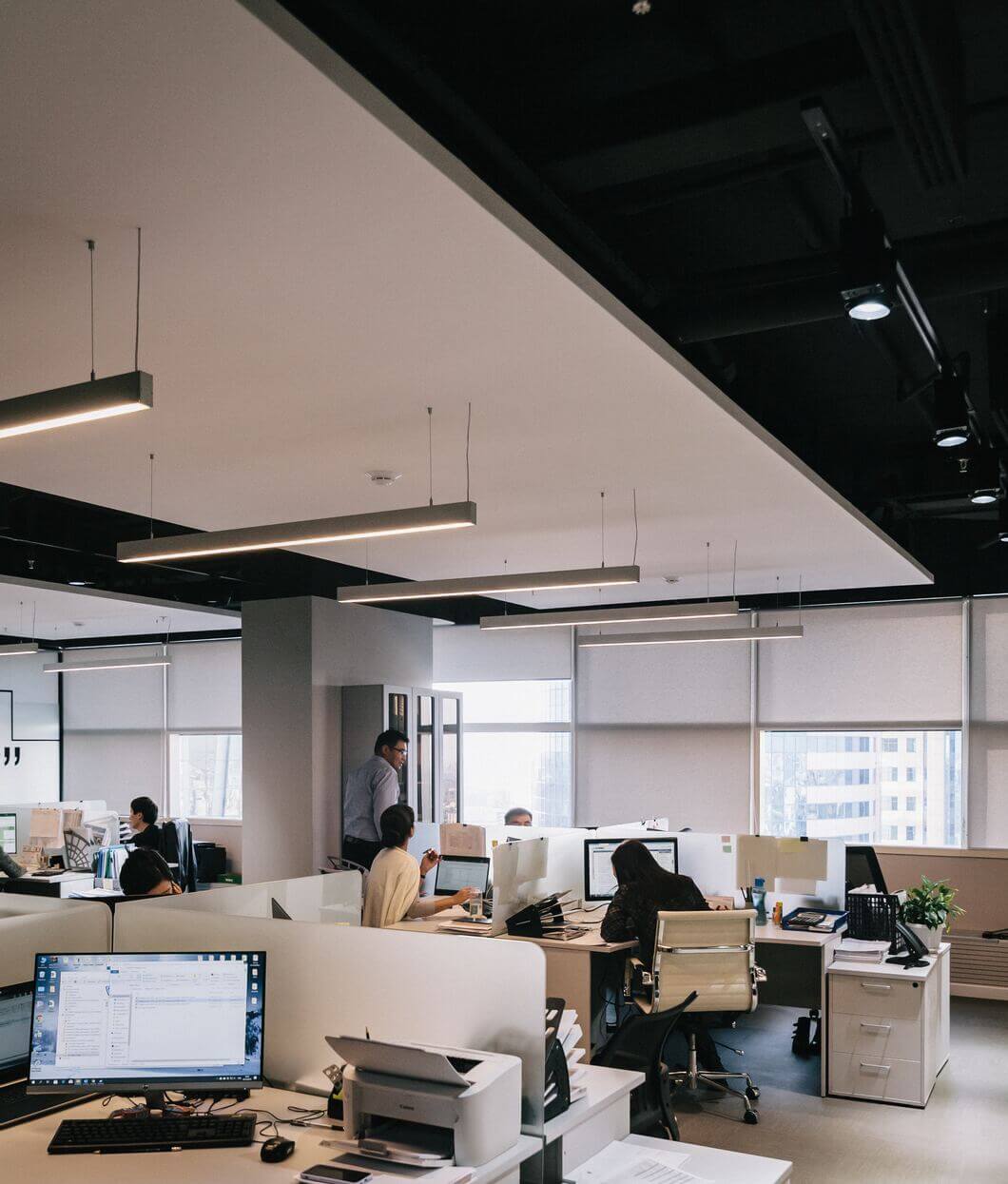 You might not think about it, but carpeting plays an important role in the success of your business. Having dirty carpets is unappealing and can expose your employees and customers to germs and bacteria. Also, if your carpets are professionally cleaned, they will last longer and save you the time, hassle and money of having them replaced.
Our Professional Commercial Carpet Cleaning Services
---
Here at Myer Carpet Cleaning, we believe that steam cleaning is the best commercial carpet cleaning method. It is able to get remarkable results without damaging your carpet.
Steam's tiny vapour molecules penetrate your carpet's fibres and shove out unwanted dust and dirt while killing 99.99% of bacteria, germs and dust mites.
Our commercial carpet cleaning Melbourne process is safe for your employees as well as the environment. We use Australian made equipment and 100% non-toxic cleaning products.
We have an efficient and effective process that will result in the best results for your carpet.
First, our highly skilled technician will remove any loose particles from the carpet with a vacuum.
Next, if there are any stains or spots they will spot-treat the areas.
Then a pre-spray will be applied that will relax the carpet fibres allowing for deeper cleaning.
Finally, they will perform the commercial carpet cleaning. Drying time is usually 6-8 hours, but varies depending on the type of carpet and ventilation. 
We are able to provide our services after hours or on Saturdays so that the carpet will be good as new and dry ready for the following work day.
Spot Treatment
Spot treatment is able to lift spots and stains allowing for a deep clean. Our expert technicians will use a non-toxic cleaning agent, along with manual scrubbing to remove these unwanted blemishes.
Pre-Spray
Pre-spray softens the carpet. This allows for a deeper more effective cleaning.
Steam Clean
Steam cleaning is an eco-friendly process that uses steam to remove particles from the carpet. The steam is forced out of the machine and into the carpet using a high-pressure jet spray. The machine then vacuums the water and dirt out of the carpet.
Commercial Carpet Cleaning Australia Wide Pricing
---
| | |
| --- | --- |
| Interior Carpets | $3.30 / m² |
* We trust the input information, But the final price is subject to inspection on the appointment day
Commercial Carpet Cleaning
---
Most businesses use carpet as their preferred floor covering. Commercial establishments usually have large areas that need to be covered and it makes for a costly investment.
Replacing the carpet can be very expensive and inconvenient. This is one major reason why it needs to be properly taken care of.
Carpet is important for the décor as well as the safety of your employees. Having a dirty carpet is unhealthy and unattractive.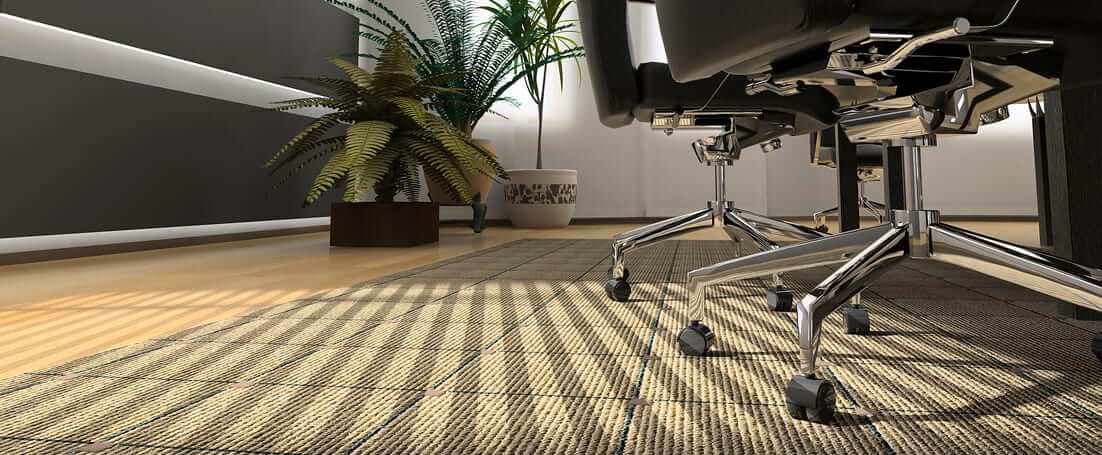 MYER CARPET CLEANING ARE HERE TO HELP
---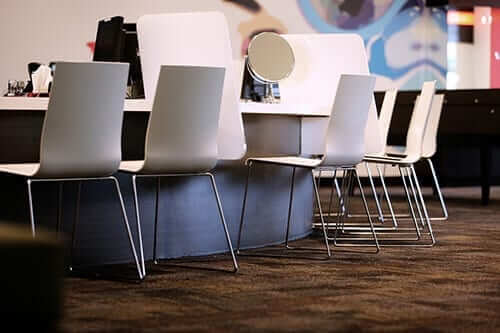 The significance of commercial carpet cleaning is frequently underrated. Having a dirty carpet in your workplace has a bigger impact on your employees, customers and clients that you realise.
Successful businesses don't only take into account the outside appearance of their building; they also recognise that the inside is just as important.
We know that commercial carpet cleaning can benefit your Sydney, Perth, Melbourne or Brisbane business.
Having a clean workplace helps with the image of your business as well as the health of your employees.
Don't try to handle this job yourself. Call in the experts that can get it done quickly and efficiently.
Contact The Carpet Cleaning Professionals Today
---
Don't put off having your carpets cleaned any longer. The longer that you wait the shorter the lifespan of your carpet will be. At Myer Carpet Cleaning we a proud to have a reputation for quality, commitment and reliability. That's why we are positive that will be pleased with our service.
Our outgoing and trustworthy technicians are fully insured, and they have been trained in commercial carpet cleaning Melbourne. We use Australian made equipment and 100% non-toxic cleaning products. When we are done, you will have clean disinfected carpet that's not full of harmful chemicals.
Myer Carpet Cleaning is your local Australian owned and operated carpet cleaning service. We service the Brisbane, Perth, Melbourne and Sydney areas. We can clean your carpets and give your employees a healthier environment to work in. Call today to schedule an appointment.
You can reach us on 1300 13 44 69 or book a service by filling out our contact form. If you are looking for commercial carpet cleaning to make your carpets look new again, you can count on us to get the job done right.