Carpet Cleaning Camberwell
Professional, Reliable and Environmentally Friendly Steam Cleaning Services. Call us on 1300 13 44 69 to talk to our friendly team or book a service online.
Book Online
PROFESSIONAL STEAM CARPET CLEANING CAMBERWELL MELBOURNE
---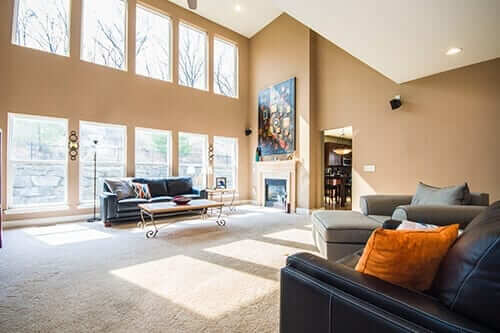 PROFESSIONAL STEAM CLEANING CAN REVITALISE YOUR CARPETS

---
Many people choose carpet as the floor covering in their homes and businesses. It comes in many colours, styles and designs and can add to the aesthetics of the room while providing a cozy feeling. But if the carpet is dirty, it will make the whole room look dull and affect the quality of air.
Our professional carpet cleaning services in Camberwell can revitalise your carpets and make your home or business look more inviting. Steam cleaning is a powerful process that can get remarkable results.
Our fully insured technicians have been trained in carpet cleaning and are able to look at your carpet to determine its specific needs and provide you with personalised service. You can count on Myer Carpet Cleaning to get you incredible results. We can handle all of your carpet, rug and upholstery cleaning needs.
CLEANING SERVICES WE PROVIDE IN CAMBERWELL
---
End of Lease
Carpet Cleaning
Water Damage
Carpet Cleaning
Commercial
Carpet Cleaning
Benefits Of Steam Cleaning
---
Removes Allergens
Allergens that are in your carpets can be making you and your family sick. Normal everyday use can be releasing the particles into the air and polluting the air quality. Our Camberwell carpet cleaning service can clean your carpet and remove allergens.
Steam cleaning is able to remove:
Dust mites and their wastes
Fleas and their eggs
Grass and tree pollens
Pet dander
Unpleasant odours
Makes Your Home Look Inviting
When your carpet is dirty, your home will look dull and uninviting. Nobody feels comfortable in a room that they know is dirty. Steam cleaning will make your carpets look new, which in turn, will make your home look cleaner and more inviting.
Your Carpet Can Last for Years
Carpeting is an expensive investment and needs to be treated as such. If you take care of your carpet and have them steam cleaned regularly, it can last for many years to come. At Myer Carpet Cleaning, we know that replacing your carpet can be costly. That is why we offer carpet cleaning in Camberwell that will remove the deep-down particles that can cause irreversible damage.
Removes Dark "Traffic Lanes"
Areas of your carpet that see regular traffic patterns will get dark and will begin to show visible wear. These dark "traffic lanes" are caused by the dirt and particles that are trapped in your carpet's fibres. If these particles are not removed, they can end up damaging your carpet. With our carpet cleaning Camberwell services you can remove the lines and restore the original colour.
Remove Embarrassing Stains
Having noticeable stains on your carpet is embarrassing. Tough stains are very hard to remove and if not removed properly your carpet can be damaged. Professional steam cleaning can remove these unsightly stains. Once our expert technicians have completed your job, you won't be able to tell that stains were ever there.
It's Environmentally Safe
We only use 100% Australian made equipment and non-toxic steam carpet cleaning products. Steam cleaning is an eco-friendly solution to cleaning your carpets. Using environmentally safe products helps to protect the environment while improving the air quality in your home. After we are done you can feel safe knowing that there are no harmful chemicals left behind that can harm you, your family or your pets.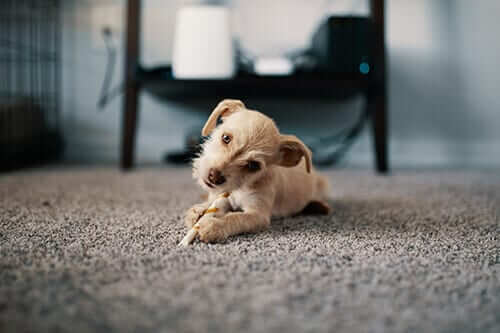 What You Can Do To  Help Protect Your Carpet
---
There are many things that you can do to help protect your carpet and keep it looking new and fresh.
Vacuum Frequently
Use Rugs For Protection
Choose the Right Doormat
Use Furniture Coasters
Clean Spills Right Away
Unpleasant odours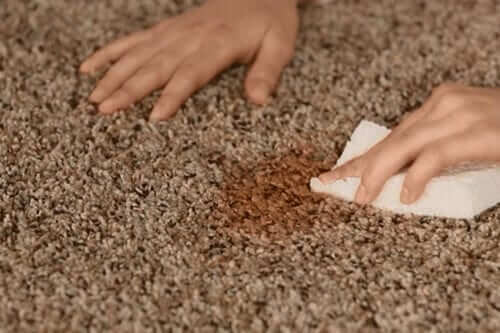 Keep Your Carpet Looking New
---
If you want your carpets to be squeaky clean, give Myer Carpet Cleaning a call. We are your local Australian owned and operated carpet cleaning company. Our technicians will provide you with the best service around.
Call us today on 1300 13 44 69 or book a service by filling out our contact form to schedule your expert carpet cleaning or steam cleaning technician in Camberwell.
More Professional Steam Cleaning Services We Provide
---