Carpet Cleaning Mosman
Professional, Reliable and Environmentally Friendly Steam Cleaning Services. Call us on 1300 13 44 69 to talk to our friendly team or book a service online.
Book Online
CARPET CLEANING MOSMAN SYDNEY
---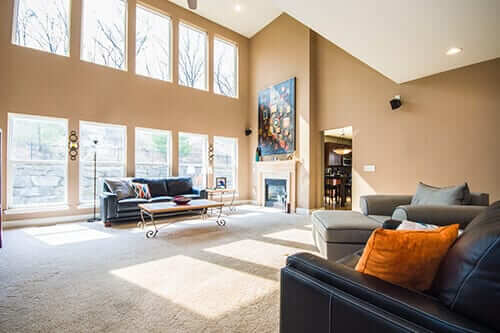 HEALTH RISKS FROM DIRTY CARPETS
---
Many people in Mosman have carpet cleaning performed to improve the look of their home or business. That's not the only reason you should have regular steam cleaning performed.
Carpets are attractive and add to the décor of your home, but they also trap particles such as dirt, dander, dust mites, mould and pollen. These particles are easily released and can cause skin irritations and trigger allergies and asthma flare-ups.
CARPET AND STEAM CLEANING SERVICES WE PROVIDE IN MOSMAN
---
End of Lease
Carpet Cleaning
Water Damage
Carpet Cleaning
Commercial
Carpet Cleaning
Our Mosman Carpet Cleaning Service Provides Many Benefits
---
Improves Air Quality
Pollutants in your home contaminate the air quality. This, in turn, can affect the health of your family and pets. Since families spend so much time in their homes, it is important to remove as many pollutants as possible. Our Mosman carpet cleaning service is an effective way to remove the particles and sterilise your carpets.
Removes Destructive Debris
Debris gets stuck in your carpet's fibres and causes irreversible damage. Vacuuming is able to remove some of the dirt, dust and pollutants, but it can't remove it all. Steam cleaning is a powerful process that can force the deepest dirt and particles out.
Makes Your Carpet Look New
Since steam cleaning is such a powerful process and can remove the most stubborn stains and buildup, it can significantly improve the look of your carpet. Removing the debris that is causing damage will also extend the lifespan of your carpet.
Carpet Stain Removal In Mosman
---
Stains are unsightly and can make your room look dirty. By trying to remove the stains yourself you can cause unnecessary damage. Our expert technicians will look at your carpet and determine the best way to remove the stains without causing damage.
Steam Cleaning Can Remove:
Dust mites and their wastes
Fleas and their eggs
Grass and tree pollens
Mould and mildew
Pet dander
Unpleasant odours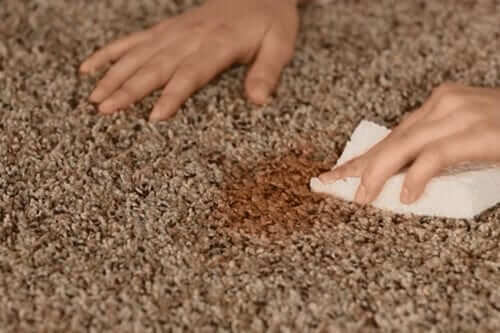 Tips For Taking Care Of Your Carpet
---
Your carpet is an investment. You don't want to have to replace it before you have to. Follow the following tips to keep your carpet looking fresh.
Vacuum Frequently
Vacuum daily to remove any loose particles before they get trapped in your carpet's fibres.
Use Rugs For Protection
Throw rugs and area rugs are a great way to keep dirt and debris off of your carpet. They will also help to reduce "traffic lanes."
Choose the Right Doormat
Doormats can be used inside as well as outside. Use a rough textured doormat outside to remove particles from shoes before they enter into your home.
Use Furniture Coasters
Furniture coasters help to prevent indentations in your carpet from heavy furniture.
Clean Spills Right Away
Spills that are left to sit will make their way deep down into the fibres. Remove any spills right away before they have a chance to do any damage.
Steam Clean Regularly
Steam cleaning helps to keep your carpets looking new and removes dirt, dust and allergens from your home. Call Myer Carpet Cleaning for professional carpet cleaning in Mosman.
Benefits Of Steam Cleaning
---
You vacuum regularly and clean up spills right away, so why do you need to have your carpets steam cleaned? Even though they may look brand new, doesn't mean that they aren't dirty.
Over time, particles will embed themselves into your carpet's fibres although you vacuum regularly. Vacuuming is a necessity, but it still doesn't remove everything.
If you do not have your carpet steam cleaned, it will continue to hide dirt, dust and allergens deep-down inside. Steam cleaning can remove these particles and keep your carpets looking new.
Book Myer Carpet Cleaning Today
---
Contact us today to schedule your carpet steam cleaning. You can reach us on 1300 134 469 or book a service. At Myer Carpet Cleaning, we provide carpet cleaning in Mosman that will make your carpet look new.
More Professional Steam Cleaning Services We Provide
---