Carpet Cleaning Prahran
Professional, Reliable and Environmentally Friendly Steam Cleaning Services. Call us on 1300 13 44 69 to talk to our friendly team or book a service online.
Book Online
PROFESSIONAL CARPET CLEANING PRAHRAN MELBOURNE
---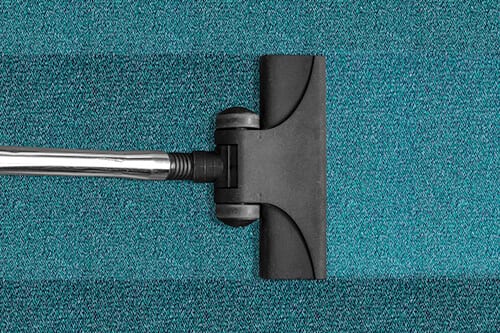 BENEFITS OF STEAM CLEANING YOUR CARPETS, RUGS AND UPHOLSTERY
---
It's a disinfectant
Steam kills 99.9% of germs, bacteria and mould without harmful chemicals. Eliminating these germs and viruses helps stop illnesses and allergic reactions. And once the process is complete, there is very little moisture left. This means you won't have to worry about mildew growth.
Kills Pests
Most companies use chemicals to kill bedbugs and fleas. These chemicals can be harmful to your family and pets. Steam is extremely powerful and can kill these pests.
Environmentally Friendly
The chemicals used in other carpet cleaning techniques can harm the environment. Our carpet cleaning Prahran process uses 100% Australian made equipment and non-toxic steam carpet cleaning products. With steam cleaning, you don't have to worry about chemical residue being left behind.
It's a Natural Deodoriser
The bacteria in your carpet is the cause of unpleasant odours. Steam cleaning kills bacteria, which in return, gets rid of odours.
Powerful Stain Remover
Carpet stains are almost impossible to remove. Doing so yourself can lead to additional carpet damage. Our expert technicians can remove these embarrassing marks with steam cleaning. The steam forces particles out of the fibres, removing the stain.
Extends Your Carpet's Life
Steam cleaning doesn't only improve the looks of your carpet. It also helps to extend its lifespan. The process removes dirt, dust and debris that is buried in the fibres. If left, they can cause permanent damage leading to premature carpet replacement.
STEAM CLEANING SERVICES WE PROVIDE IN PRAHRAN
---
Water Damage
Carpet Cleaning
Curtain Cleaning
Melbourne
Sofa & Upholstery
Cleaning
End of Lease
Carpet Cleaning
High Pressure
Carpet Cleaning
Commercial
Carpet Cleaning
Steam Cleaning is the Superior Cleaning Solution
---
You Get a Deep Clean
Our steam cleaning process is powerful and gets a deep-down clean.
The steam pushes the damaging particles out of the fibres.
Remove Residue Buildup
Other carpet cleaning methods leave a buildup that get trapped in the carpet fibres.
Our non-toxic cleaning products can remove this buildup leaving your carpets squeaky clean.
Eliminate Dust
Since other methods cannot get deep into the fibres, you will end up with an excess buildup of dust and dirt.
This will not happen with our steam cleaning methods.
Restores Appearance
Steam cleaning can remove dirt, dust and allergens.
This can make a big difference with the appearance and will make your carpet look new again.
Our Carpet Steam Cleaning Process:
Vacuum to remove any loose particles.

Stains and marks are spot treated.

Apply a pre-spray that allows for deeper cleaning.

Steam clean the carpet.
About Myer Carpet Cleaning
---
We only employ the best technicians in the business. They are fully insured and have extensive training. They know carpet, and they know how to get you amazing results. If you are looking for the best company for carpet cleaning in Prahran, look no farther than Myer Carpet Cleaning.
More Professional Steam Cleaning Services We Provide
---